Record Store Day Black Friday 2022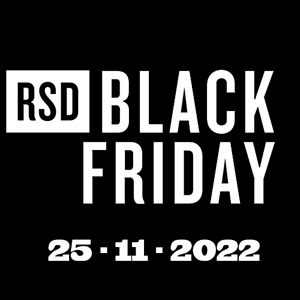 Record Store Day Black Friday 25th November 2022.
These releases will be available in store on Black Friday 2th November 2022 from 8am.
The following day Saturday 25th November 2022 at 8am any remaining stock will be sold online while stock lasts.
On the day you can click the IN STOCK filter here or above to see what exclusives we have in stock.
You can find out what releases are available on recordstoreday.co.uk
Please submit your wish list using link below.
Click here to submit your wish list online
Or click the NOTIFY button so we can gauge demand, plus you will also get a stock notification email when these are available.
Also check our facebook, twitter and instagram for all the latest updates:
More